Robotics for schools again in Tenerife
STEM (Science, Technology, Engineering, Mathematics) positively adopted by tiñerfen professors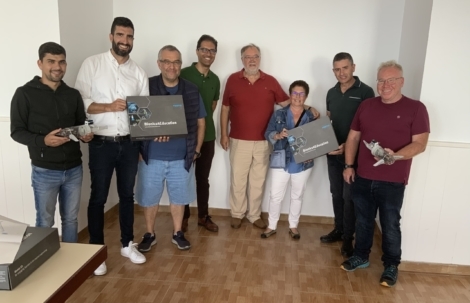 At the end of May, the Precise Resort Hotel in Puerto de la Cruz hosted a two-day course in advanced robotics, organised by the Humboldt Cosmos Multiversity in cooperation with the German automation company FESTO, in which professors from Tinefeño schools were given hands-on training using a construction kit for bionic technologies. Bionic robotics involves robotic technologies that are copied from nature. This idea was developed by FESTO DIDACTIC and promoted internationally in the form of training courses.
In this specific case, the students each built a robotic arm that imitated an elephant's trunk, a suction arm modelled on a chameleon's tongue, and a moving fish that was successfully tested in a swimming pool. From the enjoyment the course participants had, it can be concluded that the event was very successful and well received.
At the end, the participants were visited by the managing director of the Sta. Cruz-based industrial company Klingele Embalajes, who was very impressed by the results of the work and assured that he would continue to spread this positive assessment among his colleagues in the industry in Tenerife. The publicity is therefore welcome because this course will be held again in October 2023.
The attached pictures show course participants assembling the bionic robotics products, testing them, e.g.the fish in the water, and the group of participants, as well as the guest of honour Martin Tabares from Klingele Embalajes.
Interested parties for the next free course in October 2023 are invited to contact us already at the email address HCMHumboldt@gmail.com.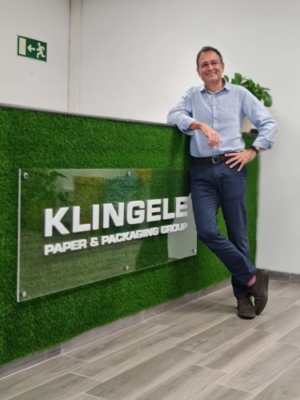 Thanks to Mr. Martín Tabares de Nava Durban, the Managing Director of Klingele Embalajes (https://www.klingele.com/unternehmen/gruppe-standorte/kanaren)